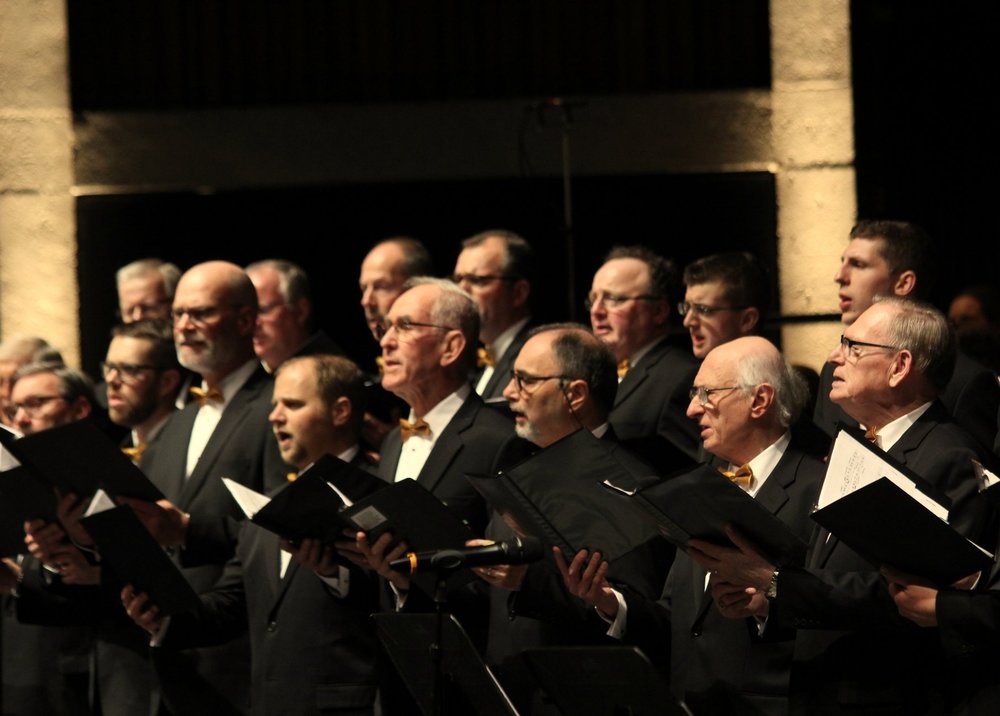 In 1990, a group of men began practicing sacred music and performing in local Reformed churches under the direction of Herman DenHollander. At its organization in 1992, the choir chose to adopt the name "Mattaniah", referring to the great-grandson of the well-known Jerusalem temple musician Asaph. Mattaniah, whose name means "Gift of Jehovah", was a Levite whose responsibility was to blow the horns in the temple service as appointed by David.
The choir and its repertoire are founded upon the infallible Word of God and on the doctrines expressed in The Three Forms of Unity: Heidelberg Catechism (1563), Belgic Confession of Faith (1561), and Canons of Dordt (1618-1619).
The choir consists of male members between the ages of 15 and 80 and its repertoire consists of variations of Psalms, Psalters, hymns, and other sacred songs..
Practices are held in the Ebenezer Free Reformed Church on Weirs Lane in Dundas every other Tuesday evening from late August until the end of April.
The choir gives performances during the months of October through May in various churches throughout southern Ontario.
The aim of the choir is to sing praises to God, to edify each other in singing sacred music, and to exalt the name of the Lord Jesus Christ, the mediator between God and man.